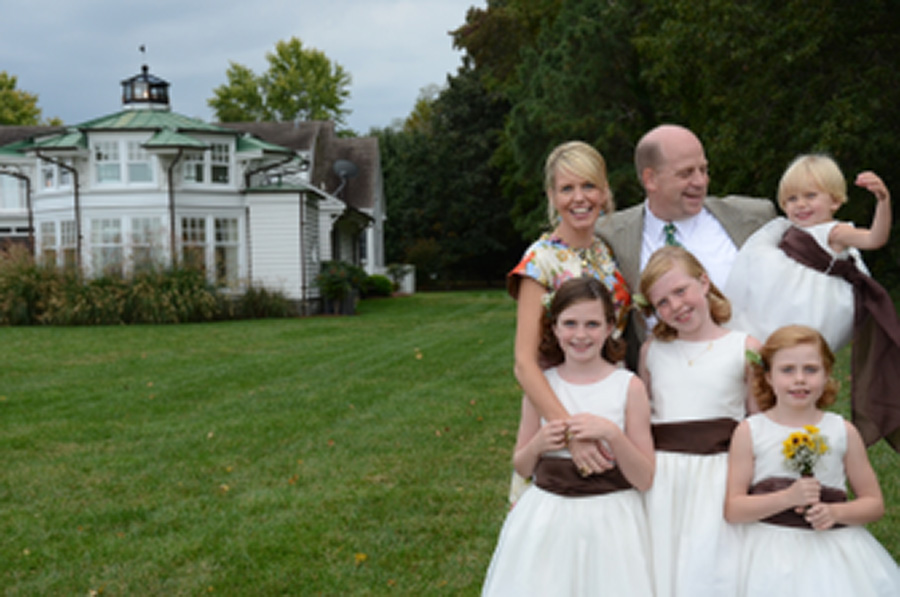 Architect Bob Miller and his wife Grace were raising their four young girls in their beloved Maplewood when Bob, age 45, was diagnosed with melanoma, the most deadly form of skin cancer.
Despite a courageous two-year battle, Bob passed away in March 2014.
In 2015, Grace and devoted friends and family members organized the inaugural Robert J. Miller Oysterfest to celebrate Bob's life, raise funds for melanoma research and provide skin cancer screenings. The idea was that people who normally wouldn't take the time out of their busy schedules to see a dermatologist for a checkup would take advantage of a quick and convenient screening at a fun, social event.
They were right.
About one hundred people were screened at The Woodland during the 2015 Bob Miller Oysterfest. Several found they had cancerous growths. One of those folks was Mark Mahony. Another local, Linda Floyd, was inspired by the event to schedule an appointment with her doctor and subsequently found a growth. Both agreed to talk with Village Green about their experiences with the goal of promoting the second annual Robert J. Miller Oysterfest, taking place on September 17 at The Woodland.
Mark Mahony is not a sun worshipper. He has done all the right things in adulthood — applying sunscreen whenever needed for outdoor activities.
Nonetheless, when he had a free screening with a dermatologist as part of the Robert J. Miller Oysterfest "Get Naked in the Wood" event in Maplewood's The Woodland last year, the doctor found four cancerous growths on Mahony.
"They were on four different locations in parts of the body that hadn't seen the sun in decades," said Mahony.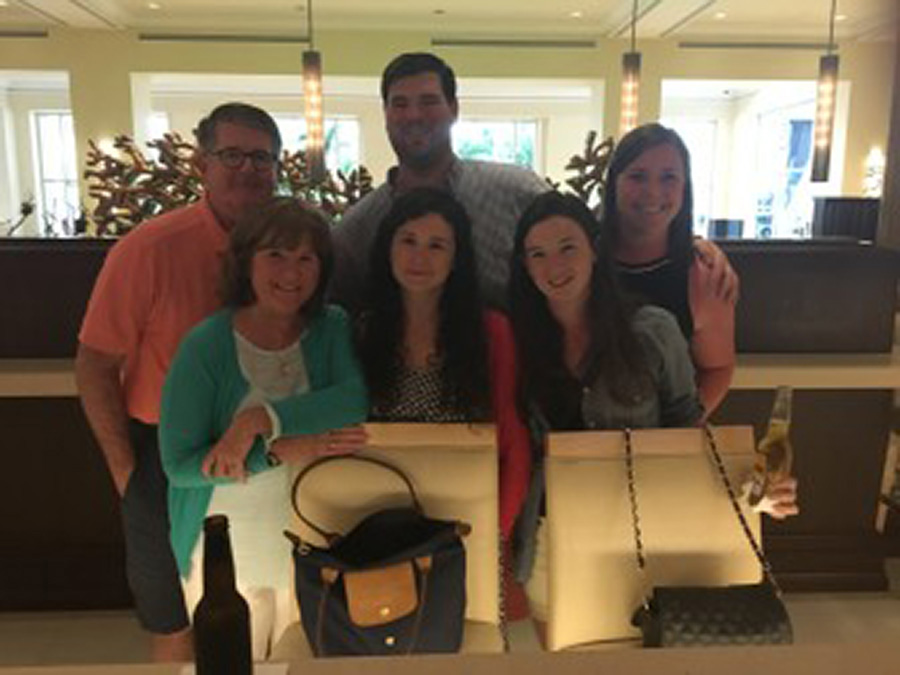 Mahony followed up and had the four spots removed. "Two were no problem," said Mahony. "Two needed further removal."
Mahony needed to return three months later for a checkup, then six months after that. Dr. Michael Ehrenreich of SOMA Skin & Laser in Millburn (the same doctor who did the screenings at Oysterfest) did two more biopsies. "They came back negative," said Mahony.
Now Mahony must see the dermatologist every six months. It's a small price to pay for good health and peace of mind for this father of three grown children who has lived in Maplewood with his wife Eileen for 32 years.
Mahony said that although he had been taking precautions with the sun for decades, as a kid he would go to the beach every summer and get "red as can be the first few days."
"I never gave it a thought. I hadn't thought about the cumulative effect," said Mahony, adding, "No-one in in my family has ever had melanoma."
Linda Floyd has always been very cancer-aware; she lost her mother to breast cancer as a teenager.
Nonetheless, the Maplewood native and mother of two young girls had let her dermatology checkup slide. The Oysterfest promotions prompted her to make the call to her doctor at the Millburn Laser Center last year.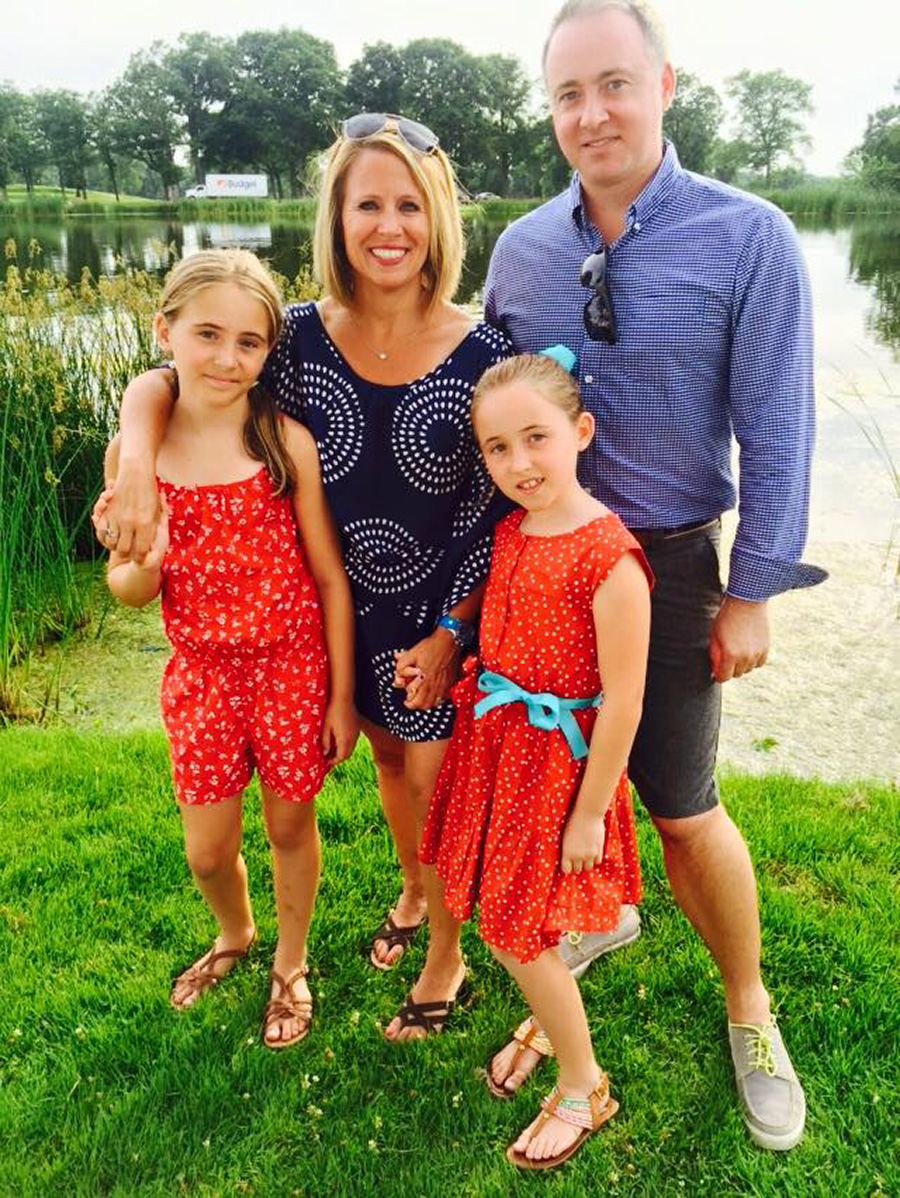 "I did it because the awareness was in my head," said Floyd. She had noticed a spot below her eye for some time, but had done nothing about it. Her dermatologist said, "That looks dodgy. We're going to take it off and test it."
It came back as a basal cell carcinoma.
Although this is a relatively "good" skin cancer compared to melanoma, Floyd said the diagnosis was upsetting. "It's so scary because until you have it, you don't know what it's all about. You freak."
Floyd then had outpatient Mohs surgery. "What they do is, you go in as an outpatient and they do it right there…. They go layer by layer, doing a circular dig around the spot where they took the lesion out. While you're there they test it. If there's more, they go back and do another dig."
Fortunately, Floyd needed just one go-around with the laser.
Now, she gets checked regularly and has an appointment scheduled this month. "I just know I need to be much more skin aware," said Floyd. "I tan so I thought I was safe, but if you have light eyes, you're in the danger zone."
"I definitely owe it to Oysterfest. Basal cell can spread and I did ignore it," said Floyd, who volunteers with Oysterfest. She encouraged others to get checked: "People are afraid to know. But skin cancer, if you get it early, it's highly curable."
Mahony and Floyd's stories bring solace to Grace Miller and her daughters.
"The Oysterfest is an ideal form of therapy for the girls and me because it honors our sweet Bob while also raising awareness about melanoma," Miller told Village Green. "Through prevention and early diagnosis, our real hope is that we spare others the pain of this disease. The fact that we gather in the center of Maplewood and have a great time as a community is a bonus."
The Robert J. Miller Oysterfest takes place Saturday, September 17, from 1-9 p.m. at The Woodland, 60 Woodland Road, Maplewood, NJ. Screenings are from 1-5 p.m. General admission is $25 ($10 for children 12 and under). VIP tickets are $125. Organizer: St. James's Gate Publick House. The day includes food, drink, live music and entertainment. Read more here: www.bobmilleroysterfest.com.